Online Presence Management
We live and breathe the technical stuff, so you don't have to.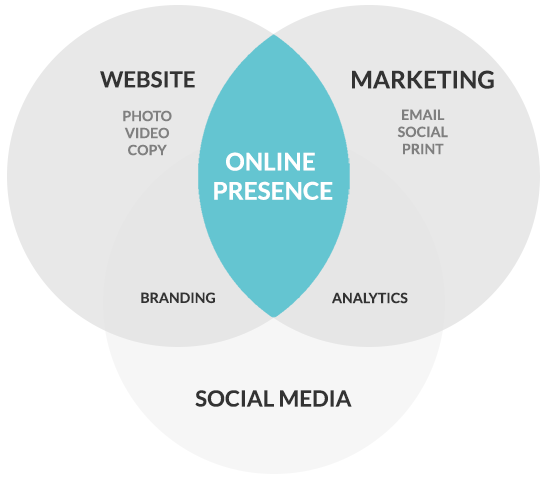 We choose the right tools to forge individualized solutions that work for clients. This means making sure that our tools are the best around and that our customer support is jargon-free, friendly and always helpful.
Our website Content Management System of choice is ExpressionEngine, which combines a proven, rock-solid backend with an easy-to-use interface for clients.
We believe that the best search engine optimization is content driven, so we build sites from the bottom up with strategic content. We also know that effective social media delivery takes thoughtful planning, so we create well-crafted social media calendars designed to produce results.
The bottom line is that we listen carefully to our clients and build solutions that meet their goals.
Website
We design and develop state-of-the-art websites that solidify your brand, engage current fans and attract new customers.
Social Media
Our high-quality, consistent messaging is built to attract and engage current fans – with the goal of converting them into customers.
Strategy
We believe that successful online presence management begins with a strong strategy that thoughtfully integrates all aspects of online marketing.
Email marketing
Social media marketing
Brand development
Web design
Web development
Search Engine Optimization
Graphic design
Photography
Video production