We began working with Seeds of Independence earlier in the year with the goal of designing and developing a new website, as well as doing photography for the new website.
The project quickly took a turn into being more than just the regular website, but also an internal website that is a database of the organization's staff, mentors, youth, programs and more.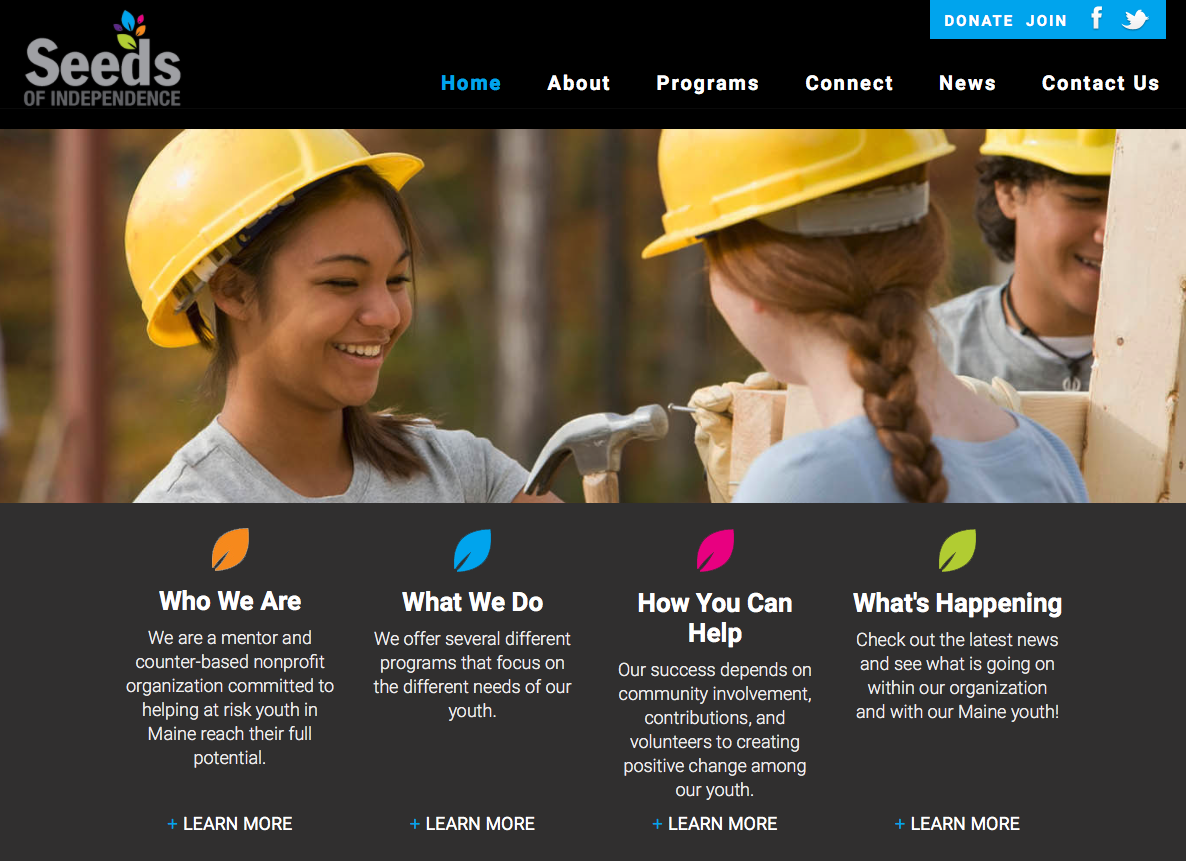 The organization can now move from using paper to storing its data "in the cloud", which can be accessed from anywhere ~ from a mobile phone to an in-office computer. The relational database allows the organization quick access to who's mentoring who, emergency and medical info for youth and more.
The day where you can have your web presence, along with your organization's data is here. The information is also likely more secure than paper, thanks to ExpressionEngine being one of the most secure Content Management Systems out there.
We will be getting some photography for this project completed in the next couple weeks and look forward to capturing the essence of the organization.