We are excited to release another simple yet effective addon for ExpressionEngine 3. Willow's Smart URL Title will automatically change the URL Title if a duplicate is found (in the same channel) and let the editor know that it did so.
While a duplicate URL Title is detrimental in most instances, there are times when an entry's URL title is not used, and some editors find it a nuisance to have the error come up when they are focusing on their awesome writing instead.
You can get this free add-on here on GitHub.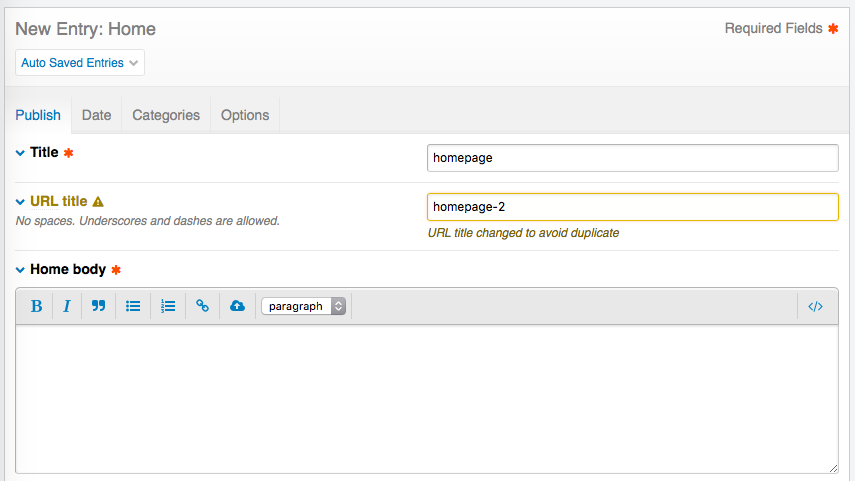 Willow's Smart URL Titles for ExpressionEngine 3
This addon will check for an existing URL Title in the same channel and automatically append it to avoid errors when saving the entry.
Example, if an existing URL title willow-smart-url-title exists, the addon will change it to willow-smart-url-title-2. It will also increment the number (up to 10) if future entries share the same URL title.
Additionally a message will be displayed under the URL Title field to let the editor know that a duplicate URL was found, and the URL Title was modified to avoid errors.
Requirements
ExpressionEngine 3.0 and above is required.
Installation
Just copy the willow_smart_url_titles folder to your /user/addons folder and activate it in the CPanel.